Thanks to the city the designated bike route is expanding in Vancouver, I can enjoy cycling.  This is one of the good things about Vancouver.  I do not have to drive to somewhere to enjoy a ride.  ( I do not have a car .) I can ride from home to get a beautiful area.
This weekend,  I went from Vancouver to Lougheed Town Center in Burnaby via Burnaby lake on the way and took Lougheed highway back on Saturday evening.  I think it's about 16km one way according to the google map.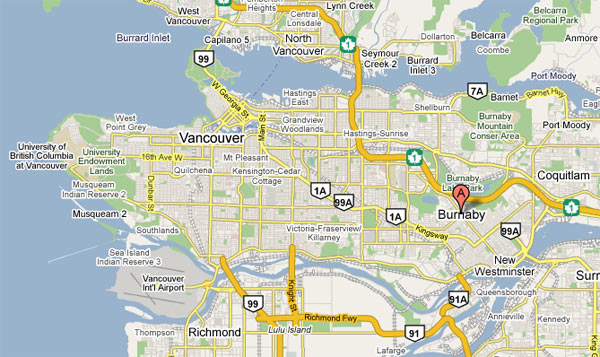 Mainly bike routes in Vancouver  are well-marked. However sometimes all the sudden, it's disappeared.   Usually I check the map first to see where I can ride but I lost this time.  I took turn little early and end up rode on the gravel road a bit.  Otherwise it's quiet and comfortable.  This route is good for exercise.  I did not hardly see any cars or other cyclists along this route on weekends. Scenery was not great as I thought.  I should leave early next time to explore around the lake.
Peaceful but the gravel road was not good idea for my road bike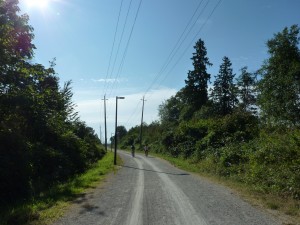 Along Winston Street.  There are many warehouses,  factories or companies on the right and behind the tree on the left is residential area but I did not see any access from this street.  It was very quiet and enjoy smooth ride but at the same time, I wondered I  would be in big trouble if something happen there.  I cannot go home!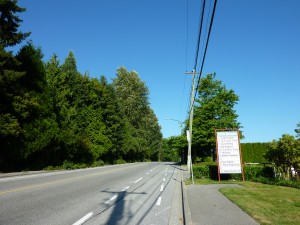 We do not ride a bike on a highway in Japan, so I am not comfortable riding a bike along the cars driving fast.  But I kind of like it. I can go fast and it gives me a good exercise without stopping.  I think I will ride only weekends, though.  If there are too many cars, I will be riding in pollution and it is not healthy at all.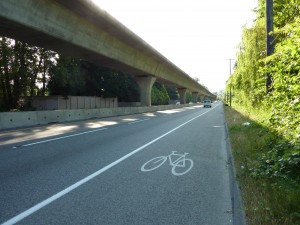 On Sunday after my spin class in downtown, I went to seawall from Yaletown to English Bay.  It was very nice leisurely ride.  There were not so many people at the beach but many people enjoyed cycling and walking.  I got a free air at the bike / rental shop ( Reckless )in Yaletown in front of Urban fare.  He was very helpful and friendly.  He gave me also free map. I did not know that but many people seem to like this store, too. (Yelp)   Everybody works at bike shop seems to be nice in Vancouver.  I feel bad to just get air but every shops I went, they were always helpful.   No wonder Vancouver is known for a great hospitality city in Japanese tourism survey.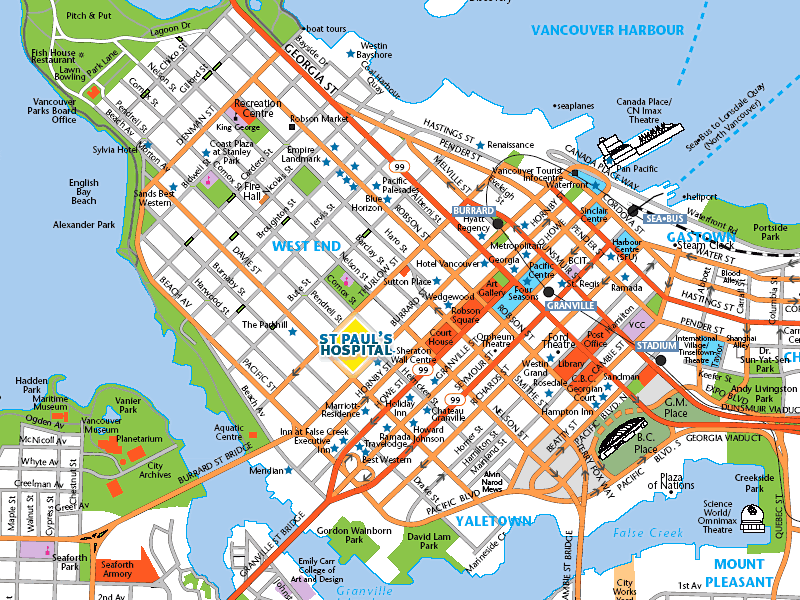 English bay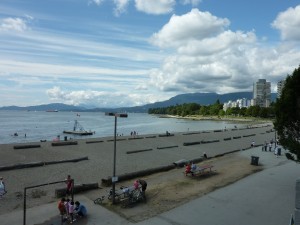 Seawall looking at the Burrard Bridge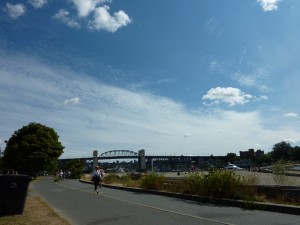 Underneath the Burrard Bridge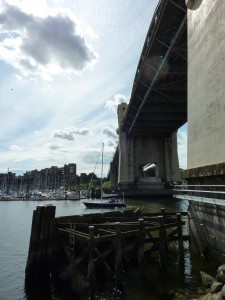 Burrard Bridge Marine Bar & Grill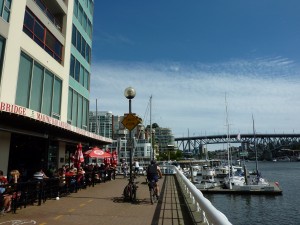 Typical Vancouver Condos.
Sheraton Wall Centre Hotel in the middle ( small.. It was clear with bare eyes )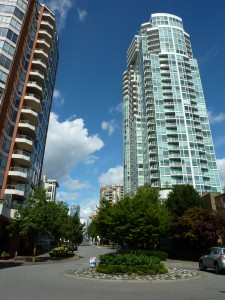 False Creek Ferries to Granville Island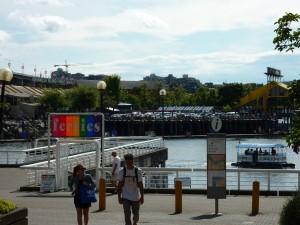 Looking up people ( a dot… again it was clear) walking on the Granville Bridge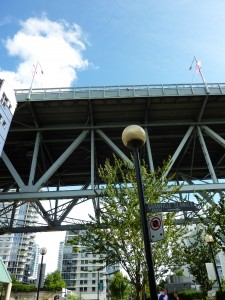 The Granville Bridge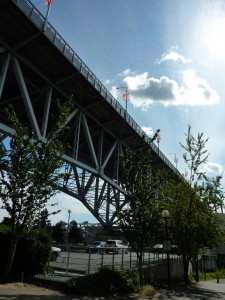 False Creek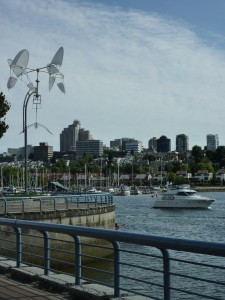 Gordon walnborn park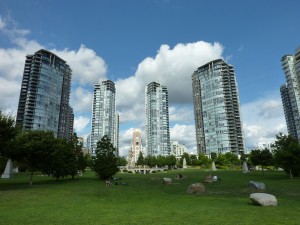 The Burrard Bridge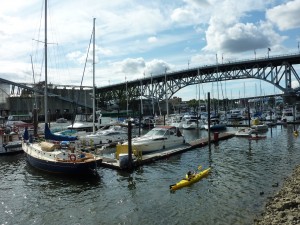 Yaletown. By the David Lam Park.
There are nice Tennis courts there. ( Public courts are free!)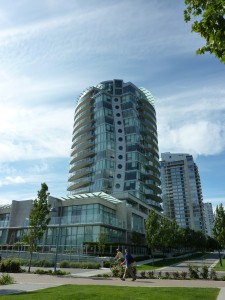 Looking at the centre of Yaletown