I just came back from Nepal a few weeks ago.   On the way home, I stopped by Seoul, Korea for overnight transit.  Then I found this funny bakery.  All the breads have funny names.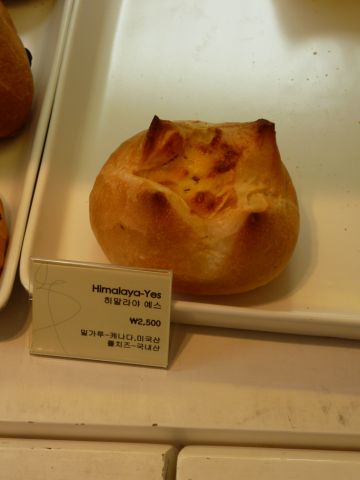 If you have been to Nepal, you may find this funny.   There are many aggressive ( in the good way, they just want a job )  taxi and rickshaw drivers in Kathmandu, especially in Thamel where the centre of the tourist destination.  With limited vocabulary, they will ask
Taxi ??   Yes ???

Rickshaw??   Yes ???



to everybody who pass by.  This time, there was funny one,
Rickshaw ??

Yes

!

I have!!
I guess this guy knows a few more words ???