Speaking of my first Canadian hostel experience,  the most memorable & unique hostel I have ever stayed will be
in Prague, Czech Republic
This is a " love it or hate it " kind of unique hostel. But location was great!   All the main sights are in walking distance including the Charles Bridge, Prague Castle, Old Town Square, Jewish Quarter and many others.  (map of Prague ) The hostel is located in a beautiful park at the bottom of Petřín hill.
Why people will hate it?  or love it?
It's because they made this hostel from a gymnasium. They put beds in a huge room and separated by beds and lockers.   It's like the cubicles.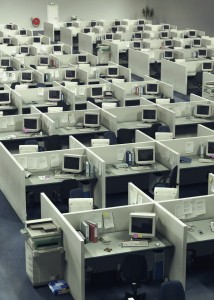 I felt somebody was moving at somewhere the far end of the cubicles.  The Beds are made from skinny bony frameworks.  It shakes easily and it may break if you jump on it.  If you are sensitive and a light sleeper, obviously it is not for you. I can sleep anywhere. So no problem.
Because of the high ceiling and open space,the smell was not too bad.  Some of the hostels have small rooms and mix dorm, it can smell terrible.  The worst experience was one in China.  The hostel was nice but it's just a bad luck.  The guy who walked all day and did not take shower before going to bed, when he took his shoes off …  Plus I was on the bottom of a bunk bed and he was sleeping above me …  Another guy snored terrible and drunk and ate in a room…  Can you imagine all these mix of smell??
I felt like an American football player when I took shower.  The shower room is open.  But the hostel in Berlin I stayed was also open.   It was smaller and some part had dividers.  So it was not too bad.  Well, Japanese hot spring ( Onsen ) is an open space and share a big bathtub with many naked people.  So I guess this is not a big deal.  However still I tried to take shower when nobody was there.  And luckily nobody was there!  I think many girls did not take showers at this hostel.
There was these statues close to the hostel and it is interesting but I may not want to walk by at night.  It's kind of creepy.
Overall, I liked this unique experience and I am glad to stay there.