Did you know the last climbable temple, Coba Temple , in the Mayan Riviera is being closed to climbers starting December this year?
One of the highlights in the Mayan Riviera is visiting Mayan Ruins.   Most people who go to Cancun, Playa del Carmen, and Cozumel for beach vacation also will take one day tour.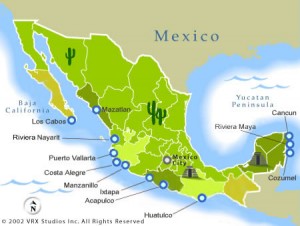 Tulum ruin is one of the most beautiful temples by the blue ocean.  Coba is 45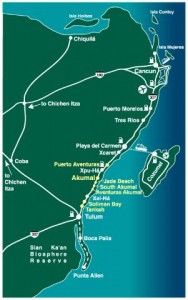 km northwest of Tulum, but it is much less well known.  So most of the organized tours visit Tulum but not to Coba.   However you can take one day tour from Playa del Carmen or Cancun.
This temple may not be popular as others but it is an amazing site.  It's different from any other and is spread out over 70 square kilometers in jungle. It looks like Tikal in Guatemala.  Birds and monkeys are everywhere.
The highlight of this site is Nohoch Mul which is the tallest temple in the Northern Yucatan at 42m high.  The view from the top is breathtaking.  So if you are interested in climbing to the top, you'd better to hurry but maybe after Hurricane season.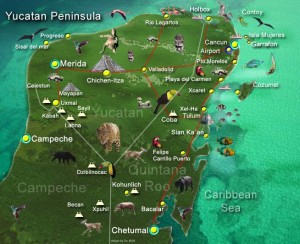 Tulum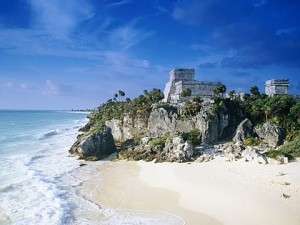 Adventure tours have itineraries like below.   You cannot go to Coba during the tour but tour stars or ends at Playa del Carmen or Cancun, so still you can visit.  I did not feel like I was in Mexico at Mayan Rivera because it is different from other parts of Mexico.  ( I went to Mexico City, Oxaca, Mazunte, Veracruz before this trip.  )   However when I went to Playa del Carmen from Belize to catch the flight, because of SARS and it was May, nobody was there and I enjoyed the beach.  It's beautiful.  Even it's resort and the place seems to be for foreigners, it is worth staying for a couple extra nights.
Tour examples;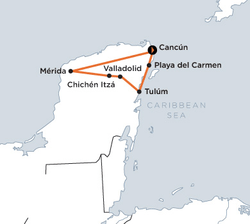 If you have time, this is better.  You can see everyday life in Mexico.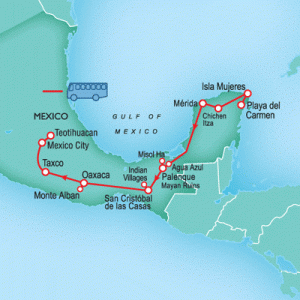 What else you can do ?
You can take pictures with dolphin at Delphinus.
(From my lovely co-worker's honeymoon pictures )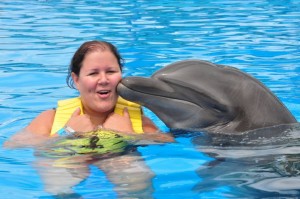 Isn't it neat ??  So cute.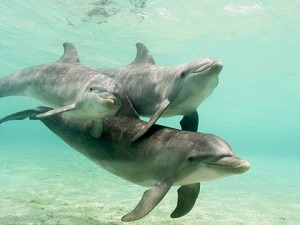 How about this!  Swim with a whale shark !!??